What is SYMBIS?
SYMBIS is an acronym for, "Save Your Marriage Before It Starts". It's also the name of the book penned by authors Les and Leslie Parrott, the developers of the SYMBIS process.
How Do We Utilize The SYMBIS Program at Life Tree Counseling?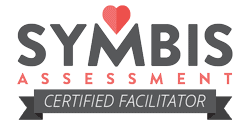 This economical 5 session model is priced at a total of $550.00. That's $110.00 per one hour session. (Compare that to what most marriage counselors charge, $175-300, for a one-hour session.)
This program is designed for couples who are in the pre-marital stage, in the first few years of marriage, or are thinking about re-marriage. Each stage has it's own issues.  We will incorporate the SYMBIS assessment, while addressing those specific differences in each of the categories listed below. Each session is one hour in length and after work times are available.
To get started, please call Kathleen Mills at: 972.234.6634 ext 104.
Pre-Engagement/Pre-Marital Counseling For 1st-Timers | $550
Is your spiritual adviser or a government entity requiring pre-marital counseling prior to delivering their blessing or marriage license? Even if they don't it's just simply a good idea to seek wise counsel from those that have previously traveled the path in front of you. Wise people ask more experienced people where the potholes are and how best to avoid them.
Jump-Start Program For Newly-Marrieds | $550
The first few years of a marriage can be difficult. Getting off to a solid start is not easy and no one has all the answers, but purposefully seeking the experience of someone you can trust that's been there before will save you a lot of heart-ache. Build a solid, level foundation and the rest of your matrimonial "house" will go up so much easier and better. Think of The Jump-Start Program as the sequel to Pre-Marital Counseling.
To quote from Drs Les and Leslie Parrott's website,...
"Part of Les and Leslie's vision for building stronger, life-long marriages is to equip a band of more than a million marriage mentors who walk alongside less experienced couples. Research reveals that marriage mentoring is one of the best things we can do to cut the divorce rate and improve marriages – whether couples are engaged, newly married or married for decades."
Re-Marriage Counseling For 2nd-Timers | $550
An area of marital counseling that may be even more important is for those planning to marry a 2nd time. Obviously something didn't work out the 1st time around and so for the very same set of reasons that pre-marital counseling is a wise idea for 1st timers, the extra baggage you now bring in to your 2nd marital attempt makes pre-marital counseling a doubly good bet to make.
EAP /Insurance does not cover this type of short-term counseling.
Ready To Get Started? Call Kathleen!
To get started, please call Kathleen Mills at: 972.234.6634 ext 104.