Life Tree Counseling
We are located in a complex called "Office In The Park" on the west side of Midway Road between Beltline and Spring Valley. You will see several two story red brick office buildings from Midway…that's us.
There's a sign out front that says "Office in the Park." You may also see the sign for Dovie's Restaurant, which is in the center of our complex. For a short time, our complex was named Addison Arbor, so you may see reference to that name as well.
When you turn into the office complex from Midway we are in the building in the back northwest corner of the complex, immediately right of the tennis courts. Enter through the first set of doors next to the tennis courts, head up the stairs, and there we are.
The address is: 14679 Midway Rd Suite 200, Addison, TX 75001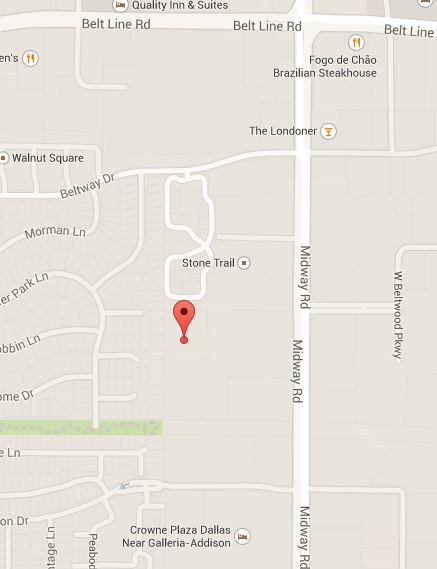 If you have any further questions, please contact us through this website or call 972.234.6634