Will Alexander LPC-S, CEAP, CSAT, LCDC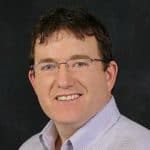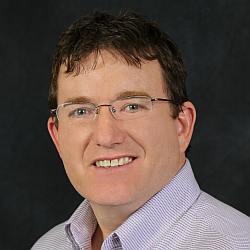 My name is Will Alexander.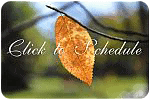 I deal with a lot of addiction, grief and loss, depression, and anxiety cases. I also specialize in working with athletes and other groups of people that abuse PED's (performance enhancing drugs): professional, collegiate, and high school level athletes, professional minor league athletes, what I call, "vanity users"–people who abuse PED's just to achieve a "look", and anyone else who finds themselves with a PED problem.
Plan. Move. Achieve.
I'm no stranger to hard work. I grew up in the Dallas area and spent some of that time on a ranch north of McKinney where I learned how much a bale of hay actually weighed. Dad was a surgeon and my mom was a psychologist so education and discipline were high on the list of family values at our house.
Maybe it was my need to create my own space but, as a result of some bad decisions I made in my high school years I found myself transferring to another high school, continued my partying ways there and ended up in a rehab facility in Minnesota. Once I completed that successfully, I began my college career and completed my masters degree. Since then I've added several other professional designations including, LPC-S*, CEAP*, CSAT*, and LCDC*.
Let's Move Some Dirt!
So what's it gonna be like working with me? In one of my favorite books, "Think and Grow Rich" by Napoleon Hill, there is a story told, the point of which is simply that to find an ounce of gold one has to move a lot of dirt. I love that story because it's so spot on! It's what life is—a lot of dirt moved, to get to the good stuff. That's just fine with me because "moving dirt" is the only way I know how to help you.
I believe that the biggest determiner of success in the counselor-client relationship is the degree to which the counselor can facilitate a strong relationship of trust between he/she and the client. I want to connect with you and help you develop your game-plan. I want to help you get what you want and develop as a person. So, to that end, I'm going to ask you at the end of each of our sessions how we're doing and I want you to tell me what you really think so that this is a win-win situation for both of us.
It Won't Be Easy To Find The Gold
It's no coincidence that you're here today, whether you're reading this on our website or standing in front of me. I believe that. You want something, and I can help you get it. So, from here on out it's quite simple. First, we're going to create a plan, then we'll move some dirt to get to the gold. And I'm going to help you do it!
Call me and lets put a plan together for you. I've won personal victories before and I look forward to helping you win yours!
---
LPC-S – Licensed Professional Counselor, Supervisor
CEAP – Certified Employee Assistance Program
CSAT – Certified Sexual Addiction Therapist
LCDC – Licensed Chemical Dependency Counselor