Laurence Saputra, LPC,
LCDC Intern,EAS-C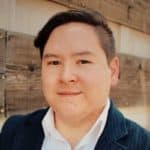 Life is a puzzle and some of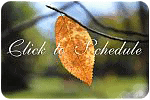 us just need a little help putting it all together. The good news is that you already possess everything you need to assemble yours, I'm here to help guide you past the pieces that are giving you a little trouble.
Understand. Accept. Mentor.
My name is Laurence Saputra and while I work with people of all ages I specialize in helping teens and young adults that have experienced a less than optimal upbringing. Like I did.
Sometimes that can make "putting it all together", or "launching yourself out of the nest", more than a little difficult, and it leaves you feeling lost, confused, mixed up. Don't worry, you're not crazy, and you're definitely not the only one.
See, our parents loom very large in our lives and the truth is, they don't know everything. We aren't born with a set of custom instructions to tell them how best to handle each individual child. But I'll tell you what….most do the very best they can. (Raising kids is almost as tough as being a kid, so cut the folks some slack!)
Here's your hope…if they recognize that they are not able to provide what it is that you need, and they're looking for assistance, for you, then you are not alone, and you are one lucky son or daughter!
Maybe you're out of the house already and found us yourself? That's great. All you need is the desire to get your head on straight and get your life on the path you have chosen. Good for you.
Let me be a friend that helps you figure those things out.
What I'll Bring To The Table
My role has (3) simple guidelines:
1. To understand your experience and validate it.
2. To be non-judgmental of any aspect of your life and be accepting of you.
3. To speak your language, and help you make sense of it all.
I find if I honor those guidelines then we can quickly make progress towards assembling your plan. Then, taking steps towards getting the pieces to fall into place for you is right around the corner.
Come On, Give It A Try
There's no shame in seeing a counselor. Think of it as visiting a friend. I've had my own personal mentor for over 8 years now and I spend time with him often, not only when I have a question or problem, but when things are going well, too. Those are the times I seem to learn the most, when my head is clear.
Chances are one of your parents asked you to read this and consider giving us a visit. I've been down my own version of that dark, lonely, and confusing road that you're on. I can't walk it for you, in fact, I won't! But I can surely help you learn to navigate your path, and put all those puzzle pieces together. See that leaf at the top of this article? Click it and set an appointment with me. Then show up! It's that easy.
–Laurence
"Showing up is 80% of life."   -Woody Allen
---
Licensed Professional Counselor
Licensed Chemical Dependency Counselor Intern
Employee Assistance Specialist Clinician