"Life Coach," Lamar Thompson, M.A., Board Certified Faith Based Clinical Counselor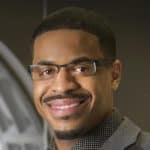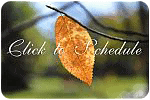 I have come to realize that the most important things in life are a solid faith in our Creator God, a firm understanding of one's self—who we really are—and an ever-present, loving family. These are the overlapping forces that drive my desire to help others and give back.
Just Part of The Plan, and A Calling
I was fortunate in that I come from a good, two-parent family. As a middle-child, growing up was stressful for me, you know that empty, lost feeling a lot of us get when we're trying to figure out how the world works and how we fit in it?
I wrestled with the same few questions and emotions, trying to gain acceptance from the people around me, never really feeling as if I belonged, never really feeling accepted. And discussing, "family business", outside the family simply was not an option in the culture I was raised in. You just didn't do that. So, when part of the problem is family, and you're forbidden by tradition from seeking help outside the family, things can get confusing in a hurry!
---
"Everyone else seems to know what the plan is, why don't I?
And if I don't know that, how will anyone ever accept me?"
---
Despite my relentless search for place I still felt compelled to give back, to help others. But, how can you feel that you have something to give back when you think you've never received validation from anyone in your life that mattered?
But I did.
Turning Points
Then, two pivotal things happened to me: I found my faith at a young age, and married my high school sweet-heart.
Both my faith and experiences at Valor Bible College, have had a permanent foundational effect on everything else I've ever done.
About that same time my wife and I were married. We were young, and this is when things began to really change for me. Not because she "straightened me out", or "fixed me", but because I had someone that believed in me. But it's been anything but easy.
---
Ask a lost man who he is and he'll describe himself with the labels
of emotional turmoil that he's living, like, "rejected", "lost",
"don't fit in", and "confused".
---
Our Trials By Fire
In the 14 years we've been married, I believe we've experienced at least one of every awful, unfortunate event that most people hope to live a lifetime without encountering. There were job losses, money problems, an eviction, major health problems in the family, loss of material goods, and deaths in the family that came too soon. Finding your path is not without its potholes!
My wife and I have faced it all together, we survived, and I believe we are now prepared to face anything together. For all the pain we endured, things do get better. All of the fear and ugly times are now more than offset by the three wonderfully well-mannered, intelligent children that she and I have been gifted. We're still blazing our own trail through life together, and with God's help we'll make it, and make Him proud!
Turn Left At Kansas
We're both from Ohio, and we recently decided it was time for a change. So, we packed up everything we owned, piled the kids in the car, and pointed the, "Thompson Caravan", towards Dallas, TX. If you've ever picked up and left the 20-mile comfort-zone you grew up in, you know it can be a very scary proposition. But we live by faith and act on hope, and DFW is now, "home".
I now realize I've always had everything I needed within me. I simply had to wait on God. I would have to grow into the roles I would eventually play, and wait patiently for the people that would enter my world, for a time, to help me figure them all out.
---
Ask a blessed man, one who knows it, one who has found his way, and he'll describe himself with positive descriptors like: "father", "husband", "entrepreneur", "provider"; roles that are all the natural fruit of a confident, validated self-image.
---
I'd Be Honored To Help You Find Your Way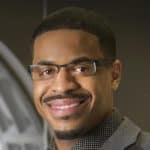 Well, that's my story and so you see, I had help along the way. Mostly mentors I never asked for, older men and women that saw something in me that I couldn't find. They just showed up. They knew what I was going through because they had passed that way before, and touched the same stones that I was encountering.
So, who are you?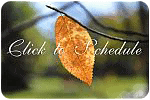 I am Lamar Thompson, an encourager, coach, counselor, and friend. I'm here to help you overcome your obstacles, navigate your journey, and live your good life. I'd love to hear your story!
---
Board Certified Faith Based Clinical Counselor
Disclaimer: Lamar Thompson is offering his professional services as a Life Coach. This is not to be misinterpreted as, nor a substitute for, professional mental health counseling by a licensed practitioner.