Counseling: Kathleen Mills, LPC-S, CEAP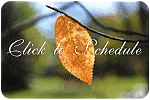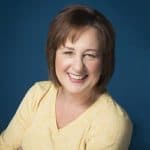 Kathleen is a creative, gifted, and passionate therapist with extensive experience helping children, adolescents, and adults with a variety of issues. As a parent herself, she is able to walk alongside parents who are struggling to find effective ways to parent children experiencing difficult circumstances.
Her therapy style is both responsive and affirming. This allows clients of all ages to respond with ease to new behavior changes she designs for them and their families. Her sessions are tranquil, driven by a strong belief that cultivating comfort and safety will best foster the environment her clients need to implement the positive change they seek.
And, yes, there's homework. Kathleen highly values therapeutic assignments outside the therapy environment to enhance the results of actual time spent with patients.
Kathleen is a spiritually-motivated, goal-oriented therapist. A committed Christian, she guides her clients toward the restoration of new purpose with peace and grace.
She's also a talented speaker/presenter. Kathleen offers various workshops and CEUS for mental health professionals in the area of business development and ethics.
It is Kathleen's hope that each person she interacts with is able to move forward with renewed strength and courage!
---
Licensure/Credentials: Licensed Professional Counselor, Certified Employee Assistance Professional
Education: Master of Education in Counselor Education, University of North Texas
Populations: Adolescents, Adults
Treatment Offered: Adjustment Disorder, Behavior Management Contracts For Parents and their children, Codependency Recovery, Depression & Anxiety, Grief and Loss, Stress Management.
Treatment Modalities: Cognitive Behavioral Therapy, Family-Rules Model Therapy,  Christian Counseling
Years in Practice:  26
---
Our counselors are trained and experienced in a wide variety of counseling disciplines including marital problems, children's play therapy, drug-abuse counseling, faith-based counseling, ADHD treatments and more. Call us right now at 972-234-6634 and let's see how we can help you, or visit our online appointment scheduling system and select your own day and time. We'd love to meet you and see how we can help.