Counseling: Kathleen Mills, LPC-S, CEAP
Wisdom. Listen. Pictures.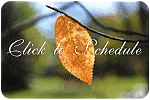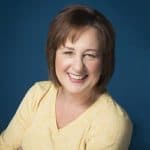 My story? Well, let's see…I was born and raised in Michigan but got to Texas as quickly as I could. I have a degree in performance flute and was a band-leader at Lake Highlands High for 10 years, working with some of the brightest minds in the music space, before deciding to go back to school and become a counselor. Been married to the same guy forever, we have two grown sons, and here I am. To get to the point I believe I've hit just about every pot-hole there is along the way and I'm still rolling.
I love music. I love God. I love America. I love my family, and I love what I do.
What Is Wisdom?
A friend of mine once asked me what makes a good counselor and I replied, "Wisdom. A good counselor is one that knows how to listen".
"So, listening is wisdom?", he asked. I thought about that and said, "No, wisdom is the self-aware application of godly principles coupled with our own experiences, for the benefit of ourselves and others."
"Where does it come from?", he asked. "Wisdom comes from experience, and experience comes from living", I said. "And since life comes from God, wisdom emanates from Him as well."
What Is A Good Listener?
"And the listening?" he inquired. "Listening is the natural posture we assume after we realize that we don't know all the answers!", I told him. He began to smile.
"So, what makes a good listener, then?" to which I replied, "Wisdom! Wisdom enables a person to know when to listen, when to speak, and when just a smile is appropriate."
We're all given adequate wisdom by our Creator to keep us alive and answer most of the deep questions we have about ourselves and the world around us. Despite that, sometimes things can get a bit overwhelming, can't they? What we need then is someone who can listen, and with the wisdom that only comes with, "been there, done that", help us put the pieces together and make sense of what's before us.
What Do I Need?
The irony of it all is that you already have all the pieces, you may just need an experienced listener to help you put them all together and admire the picture! I've been told many times, by reliable sources, that I'm a good listener. And, I like good pictures. I'd be delighted to help you with yours. Schedule some time with me and I'll look forward to meeting you.
---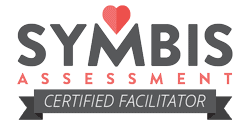 ---
Licensure Credentials
Licensed Professional Counselor Supervisor
Certified Employee Assistance Professional
SYMBIS Trained Facilitator
Education:
Master of Education in Counselor Education, University of North Texas
Populations:
Adults
Treatment Offered:
Co-dependency Recovery
Depression/Anxiety Management
Grief/Loss Issues
SYMBIS Pre-Marital Counseling
SYMBIS + Marriage Jumpstart!
Debt-Free Financial Solutions
Treatment Modalities:
Cognitive Behavioral Therapy
Family-Rules Model Therapy
Christian Counseling
Years in Practice: 28
---