Colleen Klein, LCSW, CSAT, CEAP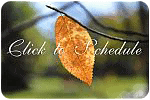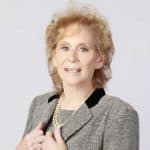 I am a baseball fan (Yankees!) with a conversational knowledge of Spanish, and a recently acquired appreciation for the Dallas Stars. I am a humorous, high-energy personality. I am Colleen Klein LCSW CSAT CEAP and I view interacting with other people as one of life's greatest gifts and purest of pleasures.
Engage. Commit. Dance!
I invite people, like you, to enter into a professional relationship with me in a calm environment so they can comfortably relate their story to me. If we can make that happen, we can develop a plan to make changes in your life with the people that matter the most to you.
If I had to summarize my hope for, and the approach I take with, all of my clients and their willingness to engage in counseling with me, a quote from Lee Ann Womack's song, "I Hope You Dance" would do the trick nicely:
"If you have a chance to sit it out, or dance,
I hope you'll dance!"
—Lee Ann Womack
The Path I Took To Get Here
In high school my friends realized that I had a talent for listening to people, for reading them, and sizing up their situation on the spot. And I was usually right! I learned early on that my intuition and spirituality are my best guides.
Song lyrics have always provided me a simple way to summarize how I feel about the issues of life, so here's another one for you. "Day By Day" is a song from the musical, Godspell. It's message is similar to that of the 12-Step Programs in that, if you live in small increments of time rather than framing your days in large sums of it, you can manage it better. Otherwise, life can appear overwhelming.
In college, I knew I wanted to become a counselor when I received high marks in psychology classes. It wasn't so much the grades as it was the discovery that what I had always been good at had a name: counselor! My mother had always expressed an interest in becoming a social worker but never acted on it. I always knew that, and coupled with my high school experiences and my natural aptitude it just seemed, "right", to pursue a career in helping others, and so I have.
Did I mention I like cats? Sometimes people or opportunities cross our paths in totally unexpected ways and that happened to me recently when I was presented with the opportunity to do a little volunteer work at the Irving Pet Shelter. That has led to my current interest in Pet Loss Counseling (for their bereaved owners, not the cats!) for which I am currently studying. No life story would be complete without a shout-out to my cat-loving friends!
Where Do We Go From Here?
As a "solution-focused" therapist I am here to empower you towards a positive path to growth and well-being. While we cannot change the past we can alter our courses towards a better future. Clients typically arrive with long-standing behavioral patterns and negative outlooks they are longing to change. After completing an assessment we will create an individualized treatment plan tailored to your goals and visions in life. We'll do it together.
I have a history of long-term commitments (to jobs and employers, the Yankees, cats, etc) and that ethic carries over to my clients as well. I'm in this for the long-haul, if you are, to provide you with not only the hope you seek, but a plan to accomplish it. My perfect client is one that really wants to work the program that we come up with. While I don't win them all, I do have a high success rate coaching clients to achieve the life changes they have requested, and reach their goals and visions for that better life.
Here's The Bottom Line
I have learned over time to trust my gut feelings and intuition, haven't you? If yours is telling you right now that I may be able to help you then click the leaf at the top of the page and let's get started. I'm available week-days, some evenings and and the occasional Saturday. Check the calendar for availability, please.
I am Colleen Rose Klein. I hope you'll choose my partnership approach to counseling and, together, you and I will create your plan to reach your vision, and we'll dance together!
---
LCSW-Licensed Clinical Social Worker
CSAT-Certified Sex Addiction Therapist
CEAP-Certified Employee Assistance Program Provider